The Suzuki Alto is a popular hatchback because of its low price and high gas mileage. It's accessible in a number of countries throughout the world and was made with city driving in mind.
The car's favorable fuel economy has made it a top pick for city driving and daily commuting. The Suzuki Alto, which features a displacement engine, is a best-seller in local markets because to its small size, low price, and high gas mileage.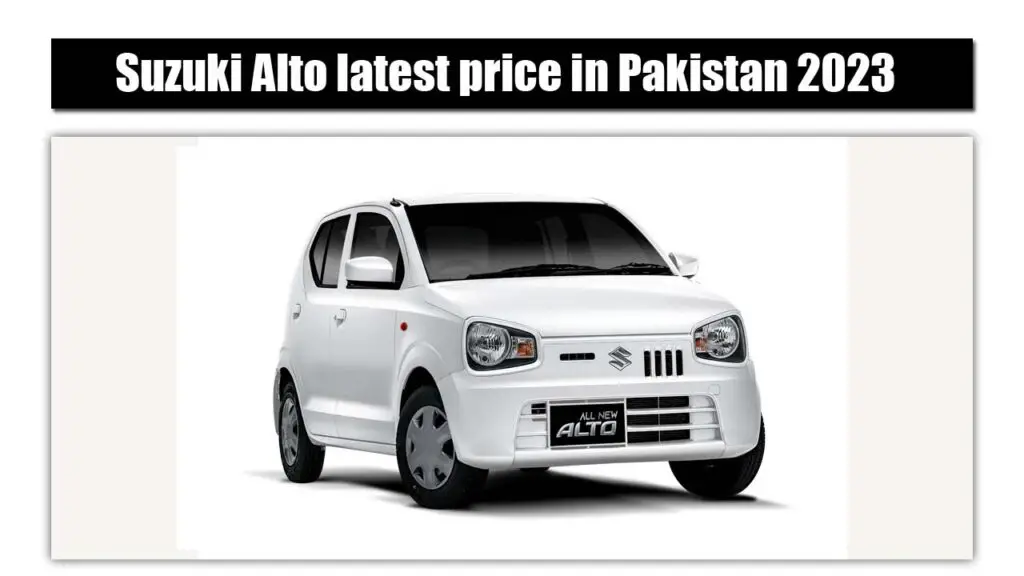 Newest Suzuki Alto Pakistani Price
Due to the continuous economic slump, Pak Suzuki Motor Company (PSMC) has increased the pricing of all of its vehicle units, including the budget-friendly Alto, over the past few months. Because of this, many people can no longer afford even a basic new automobile like the Suzuki Alto. The total increase in car prices can be traced back to a combination of factors, including the depreciation of the local currency and import limitations.
Suzuki Alto VX, Rs 2,251,000
Prices start at Rs 2,612,000 for a Suzuki Alto VXR.
Prices start at Rs 2,799,000 for the Suzuki Alto VXR AGS.
Alto AGS Suzuki: Rs 2,935,000
Exterior of the Suzuki Alto
The Suzuki Alto 2023's compact and fuel-efficient design makes it a breeze to drive in heavy city traffic. All of the lights, including the taillights and turn signals, are built into the bumper. All three vehicles have similarly sized front grilles. It's important to note that the VXL trim is the only one available with retractable mirrors and colored door mirrors/handles.
Interior of the Suzuki Alto
The Suzuki Alto has the most appealing interior of any locally built car in Pakistan, which is saying something. The control panel has both dark and light grey sections. All of the most important data, such as fuel average, instant fuel average, distance to end, and fuel indication, are displayed on the speedometer.
There are two cupholders in the front and two in the back, as well as a storage compartment in the center console. Power windows, retractable mirrors, dual airbags for increased safety, and electronic power steering are just some of the convenient and desired amenities included in the Alto VXL.
Related: Toyota Corolla Price in Pakistan 2023
Conclusion
The Suzuki Alto comes standard with conveniences including air-con, power windows, power steering, and a radio/CD player. However, safety features are normally comprised of airbags and an anti-lock braking system (ABS), however, they may differ depending on the model.