The Hyundai Tucson is a popular compact crossover SUV manufactured by Hyundai, a prestigious manufacturer based in South Korea.
It first appeared in 2004 and debuted on the same platform as the Hyundai Elantra and Kia Sportage. The Tucson's six standard airbags helped it become an instant best-seller.
Updates such as a new front grille and Daytime Running Lights (DRLs) will be shown off at the 2020 debut of the fourth-generation Tucson.
Two different wheelbases are available, and extra interior elements can be customized. The Hyundai Tucson 2023 is available in Pakistan in two different drive train and trim levels: front-wheel drive (FWD) and all-wheel drive (AWD) (GLS Sport and Ultimate).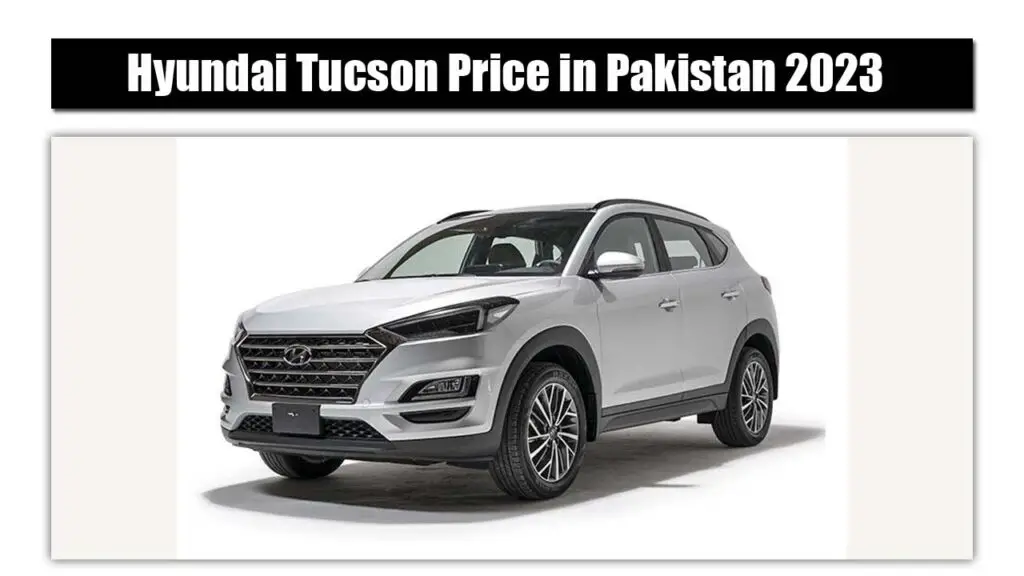 Price of Hyundai Tucson in Pakistan
The price range for the Hyundai Tucson 2023 in Pakistan is from PKR 8,230,000 for the FWD A/T GLS Sport base model to PKR 8,859,000 for the AWD A/T Ultimate top of the line model.
Exterior of the Hyundai Tucson
The Hyundai Tucson's exterior displays the brand's signature style. It has a thin chrome grille, a trapezium-shaped air inlet, and dual fog lights up front, in addition to slim, narrow, side-swept headlamps with tube-shaped LED daytime running light inserts.
The conventional case tailgate, roof spoiler with integrated brake light, and sharply sweeping taillights make up the rest of the vehicle's rear end. The Hyundai Tucson's design is consistent across trim levels. The third-generation Hyundai Tucson stands out from the crowd of compact crossovers thanks to its own unique take on Hyundai's signature design language.
Interior of the Hyundai Tucson
Hyundai used both dark and light shades of grey for Tucson's inside plastic trim. Fabric covers both the front and back seats. Notably, a new 10-inch touchscreen display required a complete redesign of the central stack. The Tucson comes equipped with a standard radio system, power and heated door mirrors, automatic climate control, power windows, power steering, cruise control, power lock doors, and two airbags.
Related: Toyota Land Cruiser Latest Price in Pakistan 2023
Conclusion
The 3rd generation Hyundai Tucson, despite its diminutive outward dimensions, offers a spacious and sophisticated cabin for both the driver and passengers.