In 2009, Honda released the second generation of the Insight. The Honda Insight is a hybrid electric car with a front-mounted engine and front-wheel drive. In response to the success of the Toyota Prius, Honda released the second generation Honda Insight. The 2009-2014 Honda Insight shared its platform with the Honda CR-Z. After 6 years of manufacturing, Honda stopped making the second-generation Insight in 2014. When compared to similar vehicles on the market, the pricing of a second-generation Honda Insight is reasonable.
For between PKR 7,000,000 and PKR 7,600,000, you can buy a used Honda Insight in Pakistan. Prices for Honda Insights in Pakistan change based on the year, the number of miles driven, the model, and the state of the car.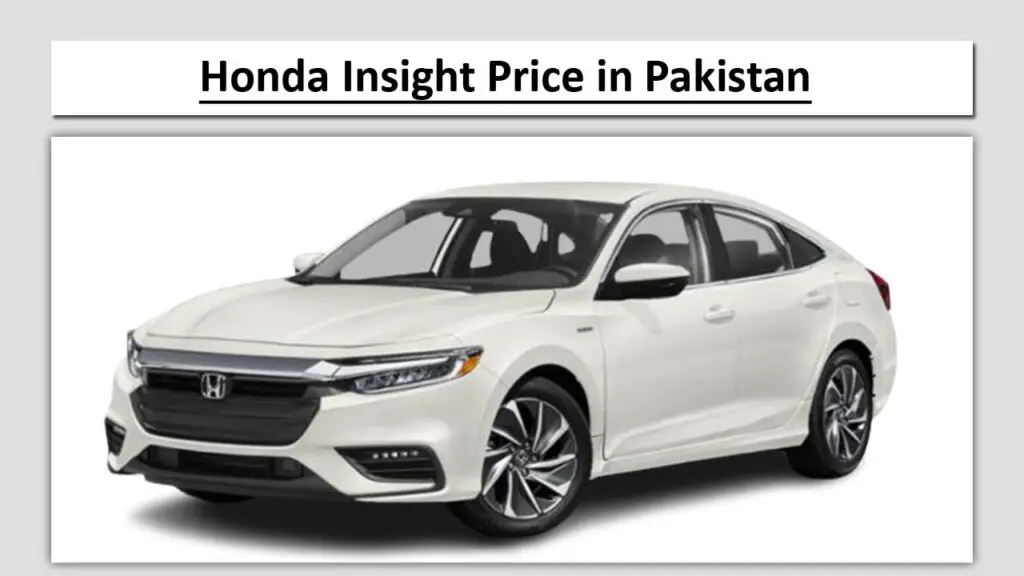 Honda Insight Exterior
The second-generation Honda Insight has a fresh look for its bodywork. The front fascia is comprised of normal rectangular fog lights, a curving bumper and chrome grille and air intake in the shape of a trapezium. The standard case hatchback is located in the tailgate's sloping rear end alongside triangular side-swept taillights.
The Honda Insight is available in several different trim levels, although they're all visually identical. Overall, the exterior of the second-generation Honda Insight displays a design language that is quite familiar to Honda fans but still manages to set itself out from the competition.
Honda Insight Interior
Black plastic is used throughout the cabin of the second-generation Honda Insight. Fabric covers the front and back seats. The base trim comes equipped with power mirrors, windows, climate control, a stereo with two speakers, and a multifunction steering wheel. The LX trim adds a center armrest to the front seats, a four-speaker sound system, and a multifunction steering wheel.
 The top-tier EX trim comes standard with leather upholstery, a 6-speaker sound system, heated mirrors, and turn signal indication mirrors. Heated door mirrors, satellite navigation, an auto-dimming rearview mirror, cruise control, a 6-speaker music system, a compass, and leather upholstery are all available on the more expensive trims. The 2nd generation Honda Insight cabin has generous headroom, legroom, and trunk space throughout. It's a nice compromise between homely coziness and sophisticated opulence.
Conclusion
The new Honda Insight has arrived in Pakistan, and locals are curious about its price. All relevant and pertinent information for users has been provided. A new Honda Insight costs between 6 and 7 million rupees, which is a significant increase from the previous generation's pricing of around 2 to 3 million rupees.
Related: Suzuki Baleno Price in Pakistan