In Pakistan, the 2.0 CVT version of the 2023 Honda CR-V is priced at PKR 10,700,000. The Honda CR-V listed above is the factory-direct price in Pakistan.
The CR-V 2023 is currently in its fifth generation. The fifth generation, which debuted in 2016, had a significant impact on sales. The fifth-generation CR-V is still the best-selling model based on the CR-V platform, especially in the United States.
In 2018, Honda began selling CR-V CBUs in Pakistan. Newer models available in Pakistan are identical to those seen in other countries.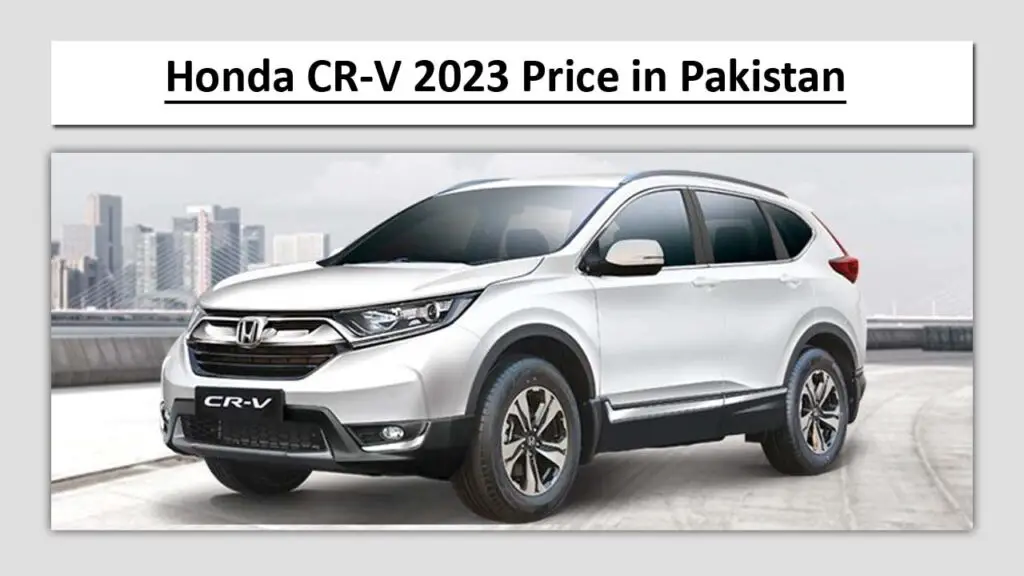 Honda CR-V Exterior
Honda's hallmark design elements can be found all over the exterior of the CR-V. The CR-V has classic Honda styling cues, from the chrome grille and LED daytime running lights up front to the sweeping arc of the rear quarter window. A horizontal character line between the taillights dominates the trunk's back, much like the one on the original Honda Civic. The taillights are set nearly vertically in the back, like on the Honda FIT, the Civic's smaller brother. The vehicle's sportiness is bolstered by the addition of dual exhaust tips.
Honda CR-V Interior
The CR-V's inside is leather-lined, making it feel more upscale than it actually is. The digital display for the instrument cluster is yet another nod to the Honda Civic's influence on the overall look. The front seats are motorized, heated, and upholstered in two-tone leather. Other features include dual-zone climate control and a black leather console outfitted with Honda's newest infotainment system. 
Conclusion
In 1995, Honda introduced the CR-V, a compact sport utility vehicle (SUV) derived from the Civic. It was a brand-new vehicle that filled a niche between the HR-V and the Pilot from Honda. Honda claims that the "Comfortable Runabout Vehicle" describes what the CR-V stands for. To keep up with the competition in the fast growing crossover sector, Honda introduced this model.