Honda Accord 2023 1.5L VTEC Turbo models cost PKR 15,499,000 in Pakistan. This is the "ex-factory" pricing for a Honda Accord in Pakistan.
The Honda Accord, a mid-size sedan introduced in 1976, is one model produced by Honda, a Japanese manufacturer. The Accord sedan has consistently ranked as one of the best-selling cars in a wide variety of markets throughout the world. The Toyota Camry is the main rival. The Accord moniker has been applied to a wide variety of vehicle configurations.
Vehicles in this category include hatchbacks, crossovers, coupes, and waggons. The Accord is one of the first Japanese cars to be built in the United States, and it has been very successful there. This is because there is enough of space for both legs and heads in the back of an Accord. The trunk is roomy, and driving is relaxing even in heavy traffic.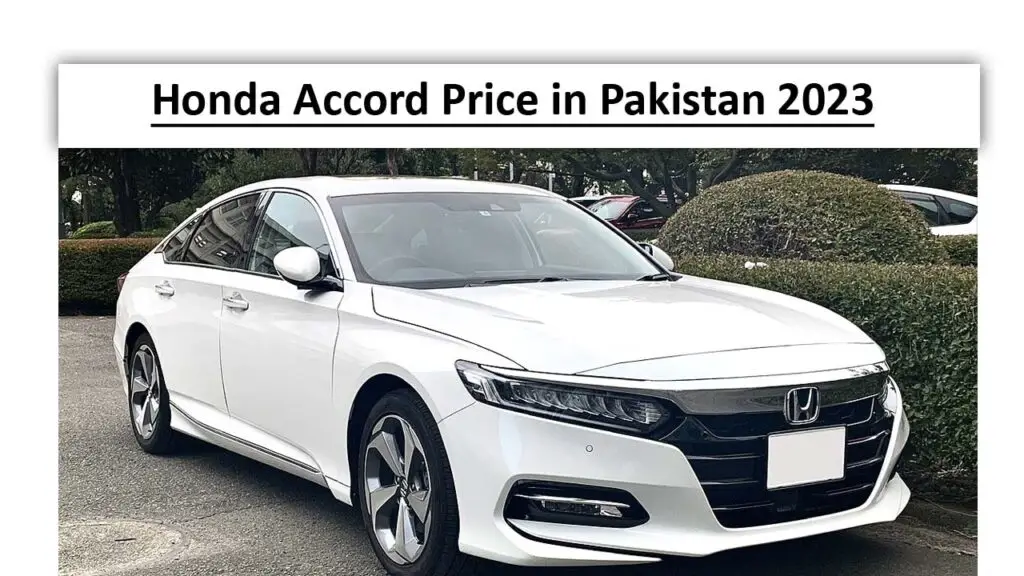 Honda Accord Exterior
The new 2023 Honda Accord has a sophisticated look and feel. There are certain parallels between the old and new design languages, but Accord's identity is still preserved. LED low-beam headlights and LED fog lights can be found up front, alongside a slender and stylish front grille. The electric sunroof and power-folding side mirrors give the Accord a sophisticated look. The Honda Accord has LED light bars installed in the back of the vehicle as part of the rear combination lights. A shark-fin antenna and an LED high-mount brake light are located in the trunk. The 2017 Honda Accord is finished off with dual exhaust outlets and rear reflectors.
Honda Accord Interior
The new Honda Accord 2023's leather-upholstered, power-adjustable seats are a welcome amenity. Unlike the four-way electrically adjustable passenger seats, the driver's seat features lumbar support and a memory system.
To provide more room in the trunk, the back seat can be folded down. The leather-wrapped wheel may be tilted and telescopically adjusted for optimal driving comfort. Bluetooth, the radio, and Cruise Control are all easily accessible from the settings on the steering wheel. Leather covers the steering wheel and the gear change for an opulent feel.
Conclusion
The Honda Accord is a well-liked car in Pakistan. However, its population has been declining over the previous few years. This is because of new entrants to the market and the absence of domestic Accord production. As a result, both the initial investment and ongoing servicing costs are high. The tenth generation of the Honda Accord is now available in Pakistan.