Oppo Reno 4 price in Pakistan is Rs. 59,999. Official dealers and warranty providers regulate the retail price of Oppo mobile products in official warranty.
The price of Oppo Reno 4 in Pakistan is Rs. 59,999.
The price of Oppo reno 4 in USD is $372.
Oppo Reno 4 Price in Pakistan
Oppo is coming with its Renault 4. The series has got two smartphones, one is the standard version and the other is the Pro version. And the series is so popular that most users are waiting for the new version to arrive. Oppo Reno 4 features are also booming. The front and back of the phone are protected by the latest and most powerful Gorilla Glass 6. Oppo's Renault 4 chipset is a 7nm chipset that will also support 5G connectivity. The built-in storage capacity of the phone is 128 gigabytes, which means that the Pro version of Oppo Reno 4 has also been announced. The phone also has 8 GB of RAM to make things easier to navigate. Oppo did not find any option to increase the phone's storage capacity for the upcoming Renault 4 smartphone, but the internal storage capacity is enough to hold large files for future use. The handset is also packing a triple rear camera setup with the Oppo 4's primary sensor. The megapixels will be 48 megapixels and the telephoto lens will be 8 megapixels and the ultra-wide lens will be 2 megapixels. Although the Pro version has no depth sensor in the camera setup. The upcoming Oppo Reno 4 has a 32 + 2-megapixel selfie shooter that captures attractive images and makes video calls. The phone's battery is also very large, which gives the Oppo Reno 4 considerable backup time. It will be powered by a non-removable LiPo 4000 mAh battery that will support fast charging. The display screen of Renault 4 is going up to 6.43 inches which is Full HD Plus resolution like Samsung brands.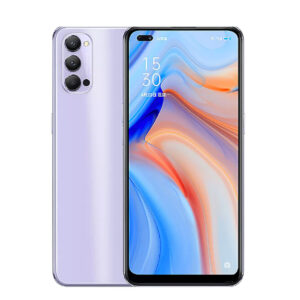 Oppo Reno 4 Full specification and Price in Pakistan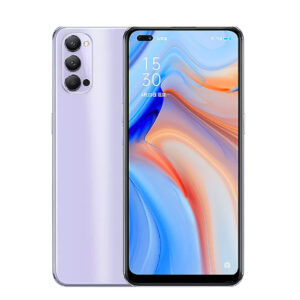 The specs of the Oppo Reno 4 are also on the peak. The front and the back of the phone are protected with the latest and powerful Gorilla Glass 6.
Product In-Stock: InStock