22GB
Free MBs(12GB 2AM–2PM)
*117*32#
Subscription Code
How to Subscribe to Monthly SUPREME Internet Offer
Jazz monthly SUPREME offer Subscription code is : *117*32#
Jazz monthly SUPREME MB check code *117*32*2#
Description
In This Jazz Monthly SUPREME Data offer, You will get 20GB of data and use the internet for 30 days But This Data Offer has a Time limit You can use the 10 GB of Data All time, and another 10GB you can use at (2 AM to 2 PM). All Data MB  in just Rs. 499 (inclusive of GOV tax) per month for 30 days. This offer will automatically be going to expire after completing 30 days at midnight 12 PM.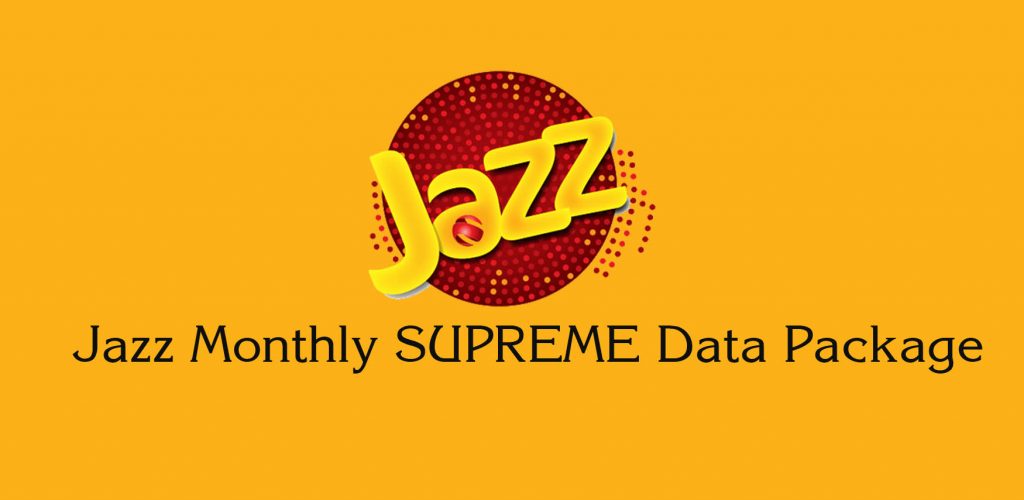 Is Mobilink jazz Monthly SUPREME Data Package main ap ko malyin gay 22 Gb data for internet wo bhe sirf 525 Plus tax mian. Yeh Mobilink jazz 30 din complete karny kay bad khud he band ho jay ge.
Terms & Conditions
The bundle can be subscribed to at any time of the day This has no problem.
To check the remaining incentive and validity, dial the bundle status code for Rs. 0.06
Bundles will not auto-subscribe and need to be subscribed again upon expiry.
Internet bundles can be subscribed to and consumed in 2G/3G/4G network areas.
Actual internet speed will depend on multiple factors like sim, device, web pages accessed, time of day, number of simultaneous users, distance from 2G/3G/4G site, etc.
Overage of Rs.2/MB applies for the internet bundle.
If you are not subscribed to any bundle, the base rate will be charged i.e. Rs. 5/MB. The charging pulse will be 512 KB.
The bundle is subject to change at any time.
More Jazz Packages