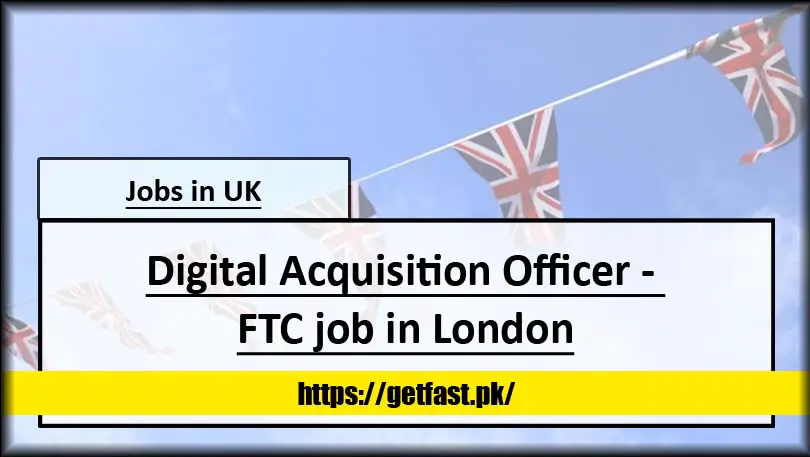 This organization is dedicated to ending global poverty and empowering children all around the world by addressing the core causes of gender inequality and child poverty in collaboration with children, young people, supporters, and partners.
Work for HARRIS HILL in London for a yearly salary of £37,760.
Deadline: July 13, 2023
Hours Full-Time Contract Permanent
Positioned inside the Acquisition group, you'll be helping to find new families to sponsor children and provide input on future product ideas. You'll be joining a group whose main objective is to boost revenue through strategic rebranding, product innovation, and increased fundraising efforts in the event of a crisis. It's an exciting moment to join the team as they expand their donor acquisition portfolio and upgrade the infrastructure technologies used in all of their campaigns.
Related: Companies that Sponsor Work Visas in UK 2023
How to Apply for Digital Acquisition Officer – FTC job in London
The ideal candidate will have the following skill sets: – project management, with a focus on digital marketing campaign management across many digital platforms.
– use for research and strategy creation in digital marketing
– work with and direct third-party organizations.
– request data analysis and use the results
– work through a variety of obstacles to achieve goals.
If this describes you, then I encourage you to get in touch Apply now or call Hayley at Harris Hill at 02078207306 for more about the role and next steps.
Please be aware that this is a hybrid working, fixed-term position for a period of 12 months.
Our Executive Search team has an excellent track record of appointing charity CEOs, chairs, and trustees, and we cover permanent, temporary, and fixed term contract positions at all levels, from junior assistants to senior directors.
We are the largest team of charity professionals in the UK, and many of our consultants come from non-profit backgrounds, giving us a unique understanding of the unique needs of the third sector. Our offices are located in London, the South West, and Scotland.