Pharmacist Jobs in Australia with Visa Sponsorship: Skilled Employer Sponsored Regional 494 Visa is available for international/ foreign pharmacists to join a national network of pharmacists employed in the public and private sectors. Good news for pharmacists that want to come to Australia or are already there on Holiday Work visas. Opportunities are now available in regional South Australia and New South Wales for pharmacists seeking visa sponsorship. This job post advertises various job vacancies for foreign pharmacists available in NSW, and South Australia regions, e.g., in Port Macquarie, Lismore, Whyalla, etc, by Epic Pharmacy.
Epic Pharmacy is Australia's leading specialty pharmacy provider that delivers top-quality medication management and pharmacy services to hospitals, individual patients, and oncology facilities. Epic Pharmacy is also a member of  Icon Group, Australia's largest provider of end-to-end cancer care.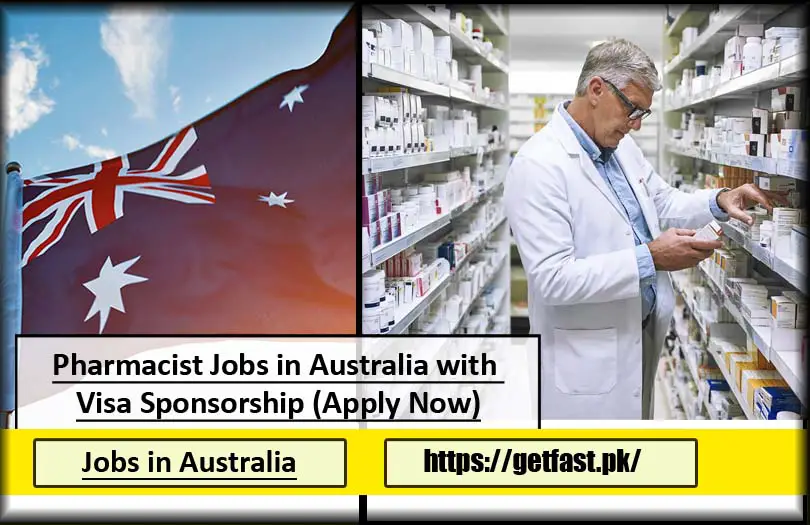 What does Epic Pharmacy offer for Foreign Pharmacists?
Visa sponsorship.
Full assistance with the nomination process.
A supportive work environment is marked by a teamwork environment.
Rewards and Recognition system.
Professional growth.
Access to a range of clinical and non-clinical education programs for those who want to upskill.
Access to health and wellbeing programs.
Fitness Passport Scheme.
Employee Assistance Program.
Related: Truck Driver Jobs in Poland with Visa Sponsorship (Apply Now)
Requirements of Pharmacist Jobs in Australia with Visa Sponsorship:
Should have a minimum Bachelor's degree in Pharmacy or any other medical field.
Should be legally entitled to work in Australia.
Pass the registration exam.
Pharmacist Jobs in Australia with Visa Sponsorship:
Port Macquarie Hospital:
Port Macquarie Base Hospital is a level five facility, having 228 patients room housing a 24-hour Emergency Department and a range of specialist services including intensive care, cardiology, geriatric, rheumatology, stroke, respiratory, oncology, renal dialysis, general medicine, orthopedic, urology, vascular, general surgery, mental health, pediatrics and obstetrics.
2. Kempsey Hospital
Kempsey District Hospital is a level three facility having 81 patient rooms housing a level four 24-hour Emergency Department and a range of specialist services including high dependency, general medicine, surgical day procedure, obstetrics, drug and alcohol, mental health, renal dialysis and rehabilitation.
3. Lismore Base Hospital
Lismore Base Hospital has approximately 260 beds and serves as the primary hospital and recognized trauma center for the Northern New South Wales Local Health District.
4. Whyalla Hospital Jobs
The Whyalla Hospital is 93 bedrooms designated General Hospital which provides emergency services, general medical, midwifery services, and surgical services including day surgery, high dependency, children's health unit, palliative care, rehabilitation, renal dialysis, and mental health services. Integrated teams provide services in community health, community mental health, domiciliary care, palliative care, and allied health (including physiotherapy, occupational therapy, and speech pathology).