Online English Teacher Jobs in China with Free Visa, Chance to Relocate, and Employee Benefits: Are you looking for the FLEXIBILITY of a part-time job, but also want the BENEFITS of a full-time job? Well, Bling ABC has exactly the opportunity you are looking for! By joining Bling's team of amazing teachers, you will have the opportunity to work from home or even while traveling, with NO daily commute required and NO morning classes! Bling also provides full legal work visa sponsorship and insurance for all of our teachers, so you can rest assured that you will be joining a well-established team of professionals who have a passion for teaching. Let's go through all the jaw-dropping benefits included in their package, visa and job requirements, job duties, Online English Teacher Jobs in China with Free Visa, Chance to Relocate, and Employee Benefits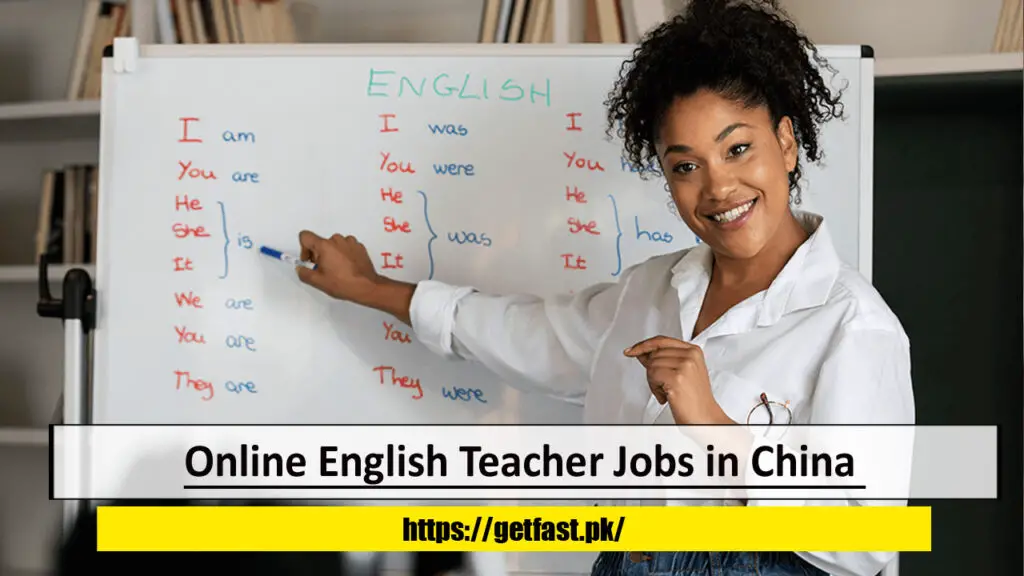 Details of Online English Teacher Jobs in China with Free Visa, Chance to Relocate, and Employee Benefits
| | |
| --- | --- |
| Job Country | China |
| Industry | Education |
| Job Type | Online English Teacher |
| Minimum Experience Required | 2 years |
| Education Required | Bachelor's Degree |
| Any Age Limit | No |
| Visa | Sponsorship |
| Relocation | Yes |
| Accommodation | No |
| Employment Term | Permanent and Full-Time |
| Salary Monthly | 19,000-29,000 RMB |
Related: Cafe Assistant Jobs in New Zealand with Visa Sponsorship – Apply Now
Requirements of Online English Teacher Jobs in China with Free Visa
Bachelor's Degree in English Language, Early Childhood Care and Education, or any other Education field.
Over 2 years of teaching experience
Native English Speakers are preferred, but all nationalities can apply.
Benefits of Online English Teacher Jobs in China with Free Visa
Both opportunities for Online and Onsite Jobs
Competitive Salary
Paid Annual Leave
Paid Public Holidays
Holiday Allowances for Travel and much more!
Job Duties of an Online ESL Teacher at Bling ABC:
Creating and presenting lessons that are congruent with students' educational needs.
Encouraging participation within the classroom to promote the consolidation of learning content.
Mediating conflict between students.
Establishing relationships with students to ensure that they disclose cognitive and psychosocial difficulties that may impede their academic progress.
Grading homework, projects, and quizzes in a timely manner.
Monitoring and reporting on students' progress.
Reporting recurrent technical difficulties and other notable incidents to the appropriate member of staff.
Attending staff meetings, as required.
Respecting cultural differences among students and staff.
Ensuring that all requisite equipment remains in excellent condition.
Who can Apply for Online English Teacher Jobs in China with a Free Visa
All nationalities can apply for Native and Non-Native Speaker Background
Pakistan
India
Bangladesh
Anguilla
Antigua
Barbuda
Barbados
Mexico
Jamaica
Dominicia
Sudan
Grenada
Trinidad
Tobago
Lucia
Vincent
The Grenadines
Kitts-Nevis
Montserrat
Saudi Arabia
UAE
All African, European, and Asian Nationalities
Related: Burger Restaurant Kitchen Staff Jobs in UK with Visa Sponsorship – Apply Now
How to Apply for Online English Teacher Jobs in China with a Free Visa
Click on the link below to apply online on the official website of Bling ABC.
Online English Teacher Jobs in China with Free Visa – Apply Now