Many people dream of moving to Australia for work, but the immigration process in Australia is very difficult. But don't worry today we tell you the easiest way to go to Australia. There are many other ways to come to Australia for work but the easiest way to come to Australia is visa sponsorship if a company or your family members sponsor you to come to Australia for work this is a very simple method. Otherwise, if you just want to go to Australia with a visit visa then it is easy but getting a work visa is very difficult.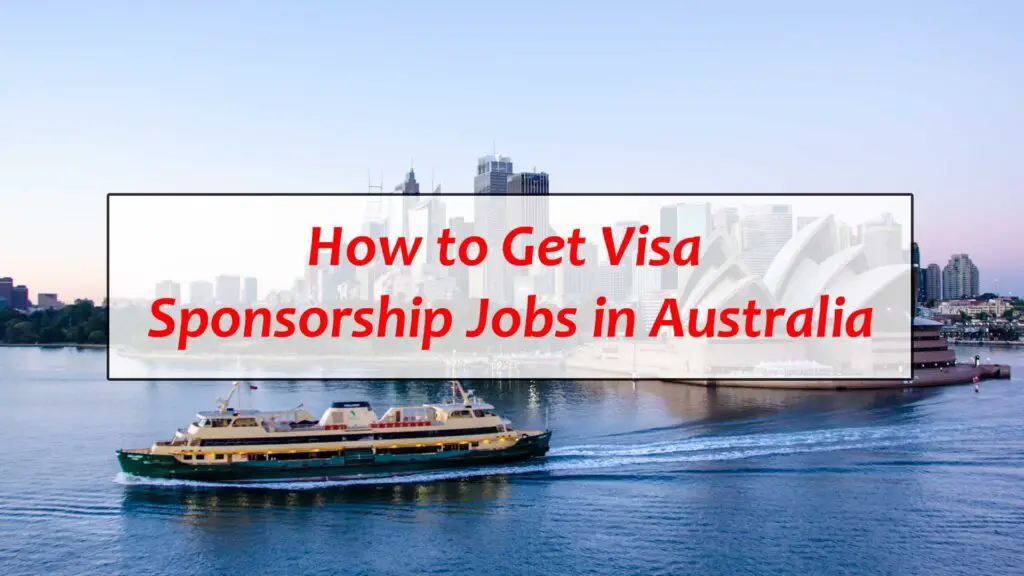 Benefits of Working in Australia
There are many advantages of working in Australia but we have mentioned some in the list below.
Good Salary
Friendly Environments
Health insurance
Flexible working Hours
Healthcare
Bonuses
More Jobs in Australia Click Here
How to find Australian companies for visa sponsorship
There are many ways to find Australian companies that offer visa sponsorship for foreign employers. But top of the list is that you can search through online job posting websites There are many Australian websites available on the internet where companies post 100+ jobs for foreigners with visa sponsorship daily. Today we're talking about the #1 job posting website in Australia and telling you how it works and how you can apply.
Seek.com.au
SEEK is the #1 job posting website in Australia and we can find 1000+ active jobs for expats on SEEK.com. Find a job that matches your skills and apply for that job and then if you are the best candidate for the company, they will email you for more details.
Here is the link of the Website: Seek.com.au
The best way to find a job on Seek.com.au
When you open the website the first thing you see is the search option, in this search option the first option is to add whatever you want to search and the second option is to select the category. which you want to search.
Since I have to search for a sponsorship visa, first I need to add the keyword a sponsorship visa in the "What" section then click "Search" to search. Now all jobs list is displayed here. Find the best job for you for a sponsorship visa and then click and open the job. So now all the details of this job will be in front of you.
Then click on the Apply Now button which is on the right side of the job description and fill in your competitive details if you do not have expertise in any field your application will be rejected by the company.
This is how Seek.com.au works. If you need more help on this topic, you can leave us a comment below. We are ready to answer all your questions.