Many Pakistani chefs are looking for fast food chef Jobs in the UK, but they don't have any idea when, where, and how to apply. Cooking jobs are easily available online on many websites but our people don't know where to find such jobs. If you are one of them, this post is for you! We have posted the full details of Fastfood chef Jobs in the UK, requirements to get these jobs, average salary, where to get these jobs, etc. So, you don't need to click on every website in and waste your time.
Education should be everyone's priority, but if you are not an educated person, fast food preparation is the best option for you because everyone likes fast food. So, let's get started: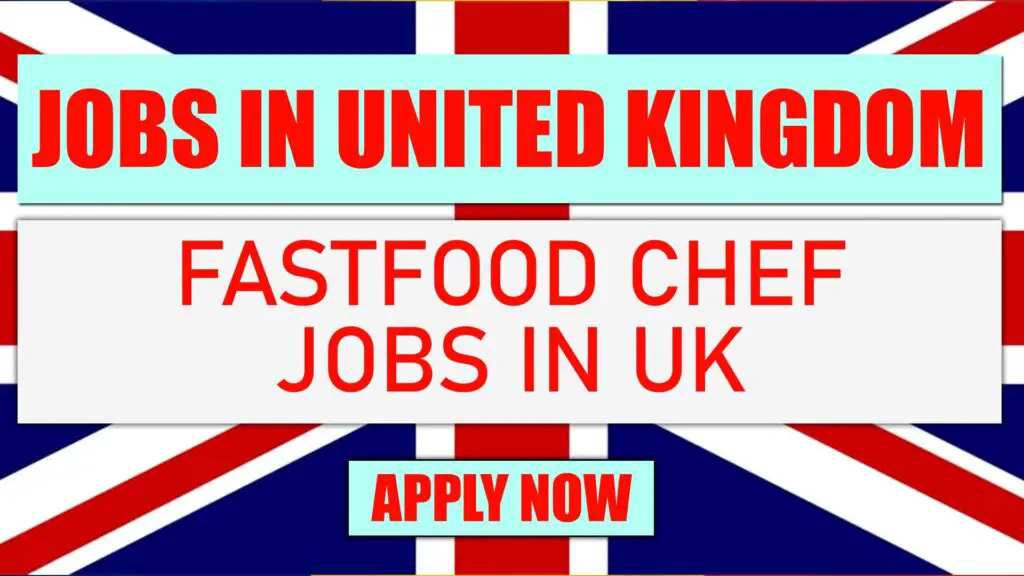 Job Details:
Job title: Fastfood chef
Knowledge required: Yes
Experience required: Yes
Minimum age: 21 years
Visa Sponsorship: No
Related: Charity Worker Jobs in UK with visa sponsorship 
What do you need to become a chef in UK?
To become a fast food chef in UK (and for all chef types) you need a Tier 2 General Skilled Worker Visa, commonly known as a Skilled Worker Visa. This visa is either sponsored by the employer or you have to apply on your own. The compulsory requirements are:
Police Clearance Certificate.
Healthy Medical Record.
IELTS (with 5 bands score) for language proficiency.
Having at least 7-8 years of experience as a chef.
As UK uses a points-based immigration system, your points/score goes higher with your experience, qualification in the relevant field, and your skill set. Your chances of getting hired increase with professional courses (UK approved), like any degree in culinary arts, City&Guilds diploma in professional cookery, or Certificate in Barista Skills and Fastfood.
Some of the famous institutes in Pakistan offering such courses are Karachi Institute of Culinary Arts, Iped Institute Islamabad, CABRI Institute Rawalpindi, and SCAFA Lahore.
Some famous/highly demanded chef roles in the UK
Pizza Chefs.
Grill Chefs.
BBQ Chefs.
Sous Chefs.
Desi/Pakistani/Indian Chefs.
Frozen Food Specialist.
Cake/Pastry/Dessert Chefs.
Chinese Chefs.
Commis Chefs.
Continental Cuisine Chefs.
Where to find Fast Food Chef Jobs in the UK?
You can find Fast Food Chef Jobs in the UK on all the websites we have posted here.
Indeed.
LinkedIn.
Uk.Jooble.org
Goldenchefs.com
Skills Provision.com
Findajob.dwp.gov.uk
Carterer.com
Ancer.Co.Uk
SignatuteVisas.com
Glassdoor.com