In this Asia Cup 6 teams are playing this tournament at Dubai. All Matches are starts at Pakistani time 7 PM.
The 15th edition of the ASIA CUP 2022 has been scheduled from 27 August 2022 to 11 September 2022. After 2 years of a long wait finally, the Asian Cricket Council (ACC) announced the ASIA CUP 2022 cricket schedule. With the current situation in Sri Lanka, the Asian Cricket Council shifted the ASIA CUP 2022 to UAE but hosting rights remain with Sri Lanka only. Here in this article, you will get the updated ASIA CUP 2022 schedule, team, squad, venue, groups, format, timetable, PDF download, point table, ticket online, news, ranking & winning prediction.
Teams
Pakistan
India
Sri Lanka
Bangladesh
Afghanistan
Hong Kong
Which Teams Qualify for Semi Finals of Asia Cup
Asia Cup 2022 will be played in a double round-robin format followed by the final, which means that each team faces the remaining sides in their group once which makes for two matches per side. 
Top two teams from each group then progress to the Super Four stage, where all teams play each other once in a round-robin format.
Top two teams in the Super Four stage then face each other in the final to determine the winner of the tournament.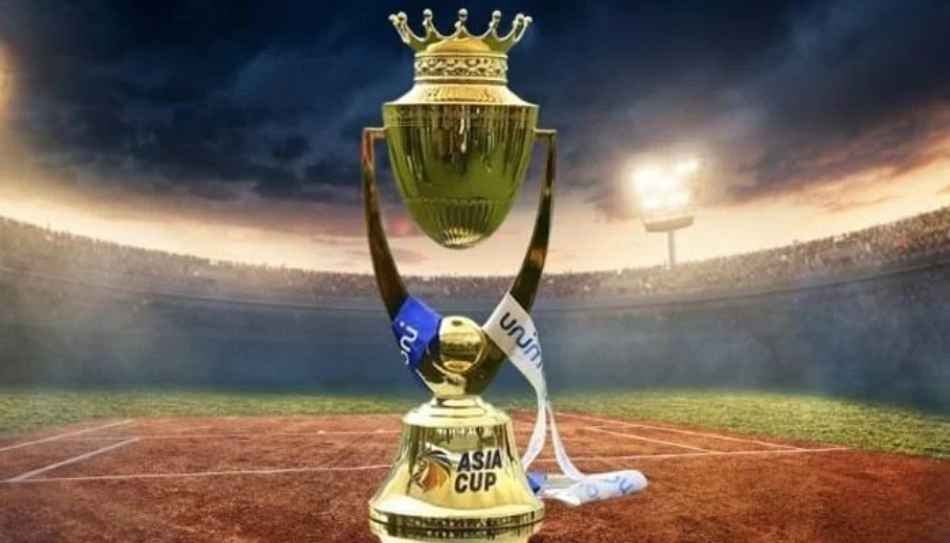 Groups of Asia Cup 2022
| Group A | Group B |
| --- | --- |
| India | Sri Lanka |
| Pakistan | Bangladesh |
| Hong Kong | Afghanistan |
Time of Asia Cup 2022 in Pakistan
All Matches Toss time of Asia Cup 2022 in Pakistan is 7:00 PM.
Match Starts at PK time 7:30 PM.
Schedule
| Date | Teams |
| --- | --- |
| 27 August | Sri Lanka vs Afghanistan  |
| 28 August | India vs Pakistan |
| 30 August | Bangladesh vs Afghanistan |
| 31 August | India vs Hong Kong  |
| 1 September | Sri Lanka vs Bangladesh |
| 2 September | Pakistan vs Hong Kong  |
| 3 September | B1 vs B2 (Super 4) |
| 4 September | A1 vs A2 (Super 4) |
| 6 September |  A1 vs B1 (Super 4)  |
| 7 September | A2 vs B2 (Super 4) |
| 8 September |  A1 vs B2 (Super 4) |
| 9 September |  B1 vs A2 (Super 4) |
| 11 September | Final of 1st Super 4 vs 2nd Super 4  |
In picture schedule