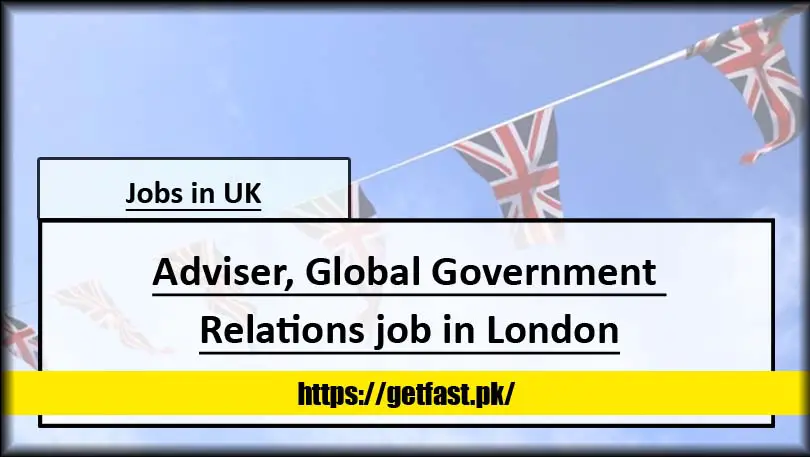 Charity, advice, advocacy, international government and politics, central government policy, nongovernmental organization (NGO) policy and research consultant are all areas in which this position is open.
Management at the Workplace
Compensation: £48,674
Deadline: Tuesday, June 27th, 2023
Perpetual Agreements
The Wellcome Trust is a worldwide organization that gives to good causes. By investing in research, directing policy and advocacy efforts, and forging collaborative alliances, we can enhance people's health worldwide.
WELLCOME TRUST is hiring in London, and the starting salary is £48,674.
Ending on June 27th, 2023
Contract Permanent Hours
Permanent employment
Over the next decade, we want to invest £16 billion toward addressing three global health concerns related to mental health, infectious illness, and climate and health.
What department will I be working in at Wellcome?
You will be a part of the Strategy division's Head of Global Government Relations's Government Relations and Strategic Partnerships (GRSP) team.
In this position, you will collaborate with governments and policymakers, including those in the Asia Pacific region, making this an exciting time to join GRSP. You will have the chance to put your skills in political analysis and reasoning to the test by helping to form our internal thinking with your observations of the external environment and policy developments. In order to promote the importance of research in addressing our health concerns and enact policy change, you will be tasked with establishing international connections.
In your role as an Advisor in Global Government Relations, you'll be responsible for:
Direct large, potentially complicated government relations projects from idea to completion, establishing rapport with important influencers to garner their support.
Manage uncertainty and complete projects on time and under budget.
Locate emerging political trends that support our policy aims, and construct project plans complete with objectives, timelines, milestones, resource needs, and hazards.
Work closely with Corporate Affairs to deliver advocacy strategies that affect important political stakeholders, and support the Policy team in communicating evidence-based policy proposals to key political decision-makers.
Complete projects, working closely with and providing advice to senior managers on the team as you monitor progress, look for opportunities, and mitigate risks.
Collaborate across teams to help foster a welcoming environment for employees of all backgrounds.
Related: Teaching Jobs in Kuwait 2023 for Foreigners (Apply Online)
How to Apply for Adviser, Global Government Relations job in London?
Raising public awareness of an issue or gaining commitments from a major stakeholder are two examples of how one could successfully influence or contribute to influencing political outcomes.
Capable of organizing and executing initiatives or programs to achieve predetermined goals
Please submit your most recent resume and application for consideration.
On July 6 and 7, 2023 (early July), there will be interviews.